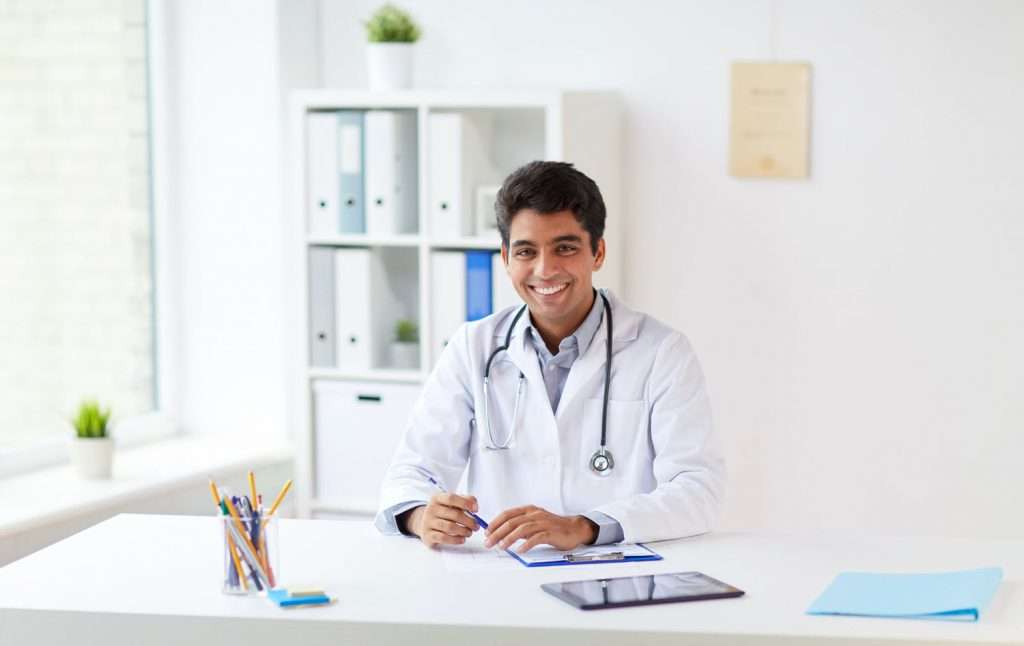 What is locum tenens? What is a locum tenens physician / doctor? 
They are physicians who work in the place of the regular physician when that physician is absent, or when a hospital or practice is short-staffed. 
These medical professionals are still governed by their respective regulatory bodies, despite the transient or freelance nature of their positions.
Here are the Top 4 Locum Tenens Physician Recruiting Strategies for 2022:
1. Offer What Locum Tenens Physicians Want
Studies show that the up-and-coming generation of locum tenens physicians has distinct expectations of their employers. 
They want the ability to practice quality medicine while having a voice in the process and more autonomy. 
They are also more concerned about work / life balance.
Steve McMahan, president of CompHealth's permanent placement division, says, "Gone are the days when many physicians are self-employed entrepreneurs willing to work endless hours, nights, and weekends. Flexibility in the working arrangement is extremely important, and if you can arrange flexibility for your workforce, it can be a real game changer."
This strategy to recruit locum tenens physicians came from CompHealth.com's "6 Tips For Recruiting Out-of-Area Physicians".
2. Get Specific With Your Call-to-Action (CTA)
When you limit your search to a qualified audience, there's no need to go into excruciating detail. 
Focus on the major selling points and be clear and concise with your messaging. 
When advertising an opening, make sure to visually indicate where you want physicians to click to apply or learn more, whether it be a literal button, an arrow, or a classic underlined hyperlink.
BulletinHealthcare.com shared "7 Ways to Recruit Top Physician Talent".
3. Streamlined Background Checks
Conducting national background checks for all locum tenens candidates can be a hassle for your team. It is a necessary part of physician hiring protocols. 
It's in your best interest to have a staffing partner complete all background checks, as most staffing firms have contracts with background check companies and can complete the process more efficiently.
This strategy to recruit locum tenens physicians came from MPLTHealthcare.com "How to Source Locum Tenens Physicians When Demand is High".
4. Don't Stint on Quality
It can be tempting to put less emphasis on quality when emergencies arise, but don't give in to that temptation.
Lanvers recommends sticking to your regular screening process to ensure you are hiring the best physician / doctor so your patients get the care they need and deserve.
Use go-to tools like the National Practitioner Data Bank and Google to perform necessary searches. Vet your candidates for your culture. 
Work closely with your staffing partners to ensure you're not just hiring anybody. In an emergency situation, physicians who already have experience working locums will be better prepared to adapt quickly to your situation.
CompHealth.com shared this locum tenens strategy on "6 Best Practices For Recruiting Locums During The Covid-19 Pandemic".
How Will You Implement These Locum Tenens Physician Recruiting Strategies in 2022?
Healthcare Recruiting Tip: If you want to shortcut your way to recruiting and hiring for open positions and staffing needs, you need targeted candidate and talent personal contact information to reach them quickly.
Looking for Healthcare & Medical Databases, Lists, Emails & Cell Phone numbers of Healthcare Professionals?
Heartbeat AI provides valuable accurate Healthcare & Medical Data Lists, Emails & Cell Phone Numbers of Physicians, Doctors, Nurses, and other Locum Tenens Professionals. Lookup over 10 Million Healthcare Providers contact info in a few clicks and get their personal email address and cell / mobile phone number instantly.
Sign up for Heartbeat AI Free Trial today.
Cover Image Licensed from: 123RF.com / Dolgachov.