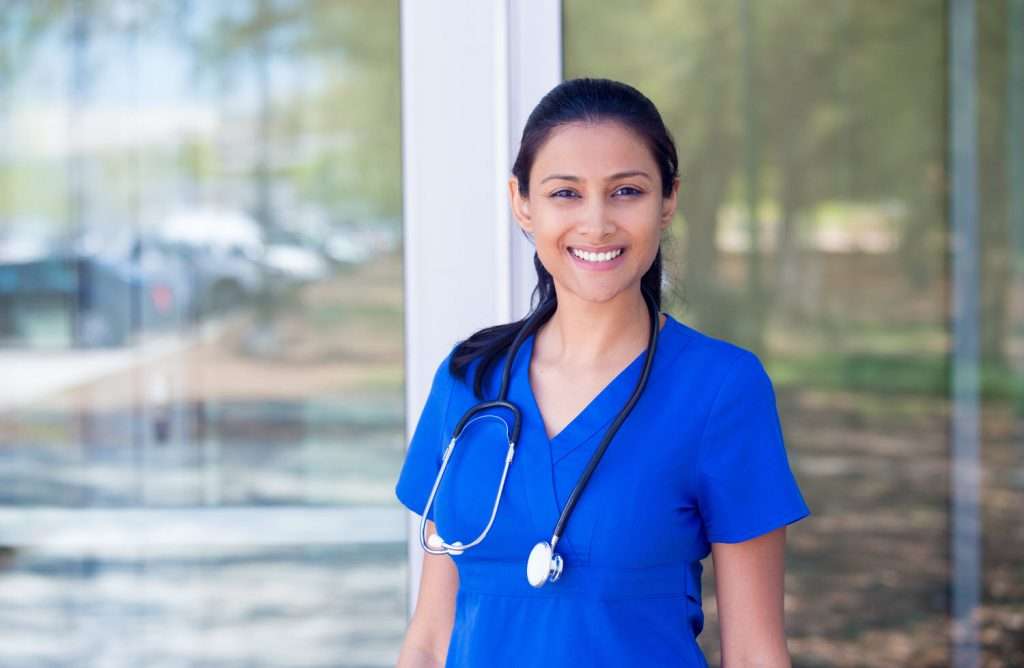 Here are the 5 Best Tips to Hire Licensed Practical Nurses in 2022:
1. Hire a Qualified LPN
Verify their registration and licensing details.
You don't want to go through the whole hiring process only to find out the nurse is in fact not a licensed practical nurse, which would disqualify them as suitable LPN candidates.
You'll also want to verify whether disciplinary action was ever taken against an LPN's license. Both license status and actions taken against licenses are publicly available on Nursys.com and the state database for nurse licensure.

Once you've found an LPN who matches your requirements, you'll want to prevent them from pursuing other options, so do not delay offering them the job. 
This is often best done in an informal call, followed by an emailed job offer letter that provides the job description, salary, and benefits.
"How to Find Licensed Practical Nurses (LPNs)" from Betterteam.com shared this hiring tip.
2. Writing a Licensed Practical Nurse Job Description
A thoughtful description can help find qualified Licensed Practical Nurse candidates. 
A Licensed Practical Nurse job description includes a compelling summary of the role, detailed list of duties and responsibilities, and the required and preferred skills for the position.
Consider including keywords that job seekers are using to search for Licensed Practical Nurse jobs, such as:
• Registered Nurse
• LPN
• LPN Change Nurse
This strategy came from Indeed.com's "How to Hire a Licensed Practical Nurse (LPN)."
3. Start or Improve Upon Your Employee Referral Program
People know other people like themselves. CEO's know other CEO's. Recruiters know other recruiters. And Licensed Practical Nurses know other nurses.
Pay your nurses bonuses when they refer their family and friends and you hire them.
Steven Rothberg shared this strategy to hire LPNs nurses on CollegeRecruiter.com's "8 Tips For How to Hire Nurses."
4. Offer Flexible Schedules
Many licensed practical nurses burn out due to long working hours. Offering a flexible schedule will attract more nurses to work in hospitals since they will be able to balance personal time and work time.
If you have multiple locations, you can also offer nurses more choices when choosing shifts to work at various locations. It also breaks up the repetitiveness of the job and offers a constant change of scenery.
"Ten Recruiting Strategies to Attract Nurses" was shared by WoltersKluwer.com.
5. Partner with a Nursing School
If you're a hospital with a relationship with a nursing school, you probably already have a pipeline to qualified nurses. If you don't yet have a relationship with a school, it can be an invaluable part of recruiting and training new LPNs nurses.
Beyond just partnering, your facility might be able to ease some critical bottlenecks that occur in nursing education. It's a mutually beneficial relationship that can make a major difference in your nurse recruitment strategy.
This strategy to hire Licensed Practical Nurses came from Relode.com's "4 Proven Nurse Recruitment Strategies to Attract The Best Candidates."
How Will You Use These LPN Hiring Tips in 2022?
Licensed Practical Nurses Hiring Pro Tip: If you want to shortcut your way to recruiting and hiring for open positions and staffing needs, you need targeted candidate and talent personal contact information to reach them quickly.
Looking for Healthcare & Medical Databases, Lists, Emails & Cell Phone numbers of Healthcare Professionals?
Heartbeat AI provides valuable accurate Healthcare & Medical Data Lists, Emails & Cell Phone Numbers of Physicians, Doctors, Nurses, and other Locum Tenens Professionals. Lookup over 10 Million Healthcare Providers contact info in a few clicks and get their personal email address and cell / mobile phone number instantly.
Sign up for Heartbeat AI Free Trial today.
Cover Image Licensed from: 123RF.com / Atic12.