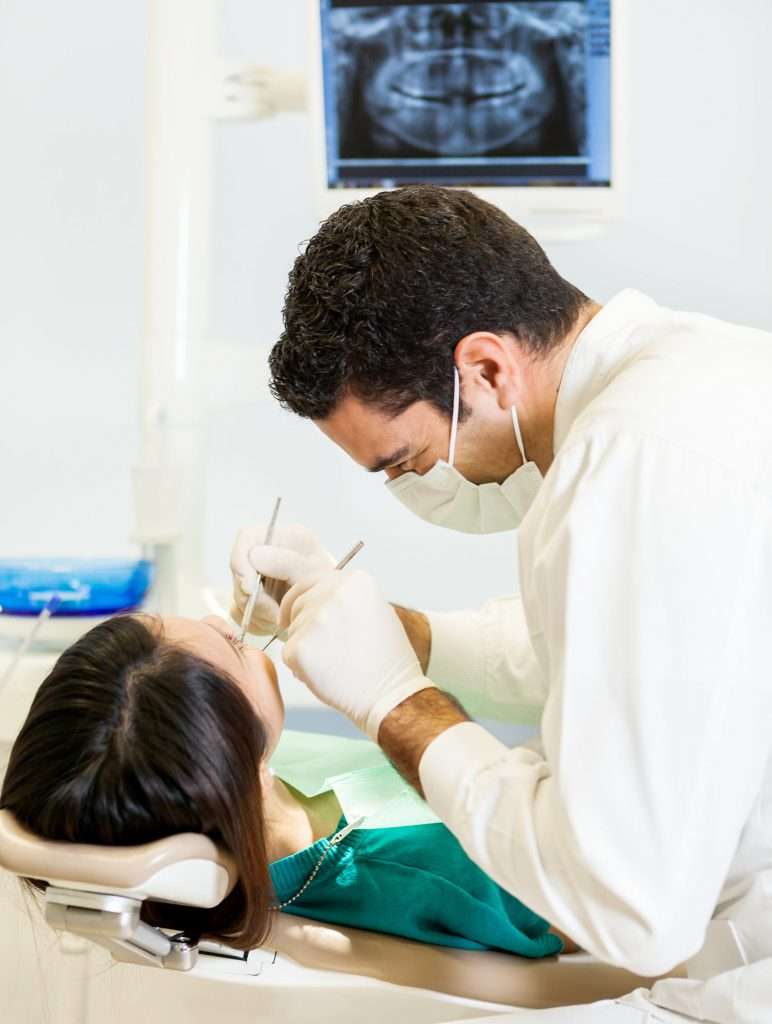 Here are the Best Dentist Recruiting and Hiring Tips to Use in 2022:
1. Align Your Values 
Your hiring process should align with your practice's philosophy. 
Establish a process that mirrors your dental office's vision and principles. Doing so will make finding a prospective dentist who echoes those core values much easier. 
Remember, the new dentist will become an extension of your practice and everything it represents. Therefore, you have to get it right.
This dentist recruiting strategy came from CloudDentistry.com's "Hiring A Dentist? 6 Recruitment Tips You Should Never Disregard."
2. Add Some Personality
For a good culture fit, consider the unique culture and personality of your dental practice.
Beyond the role's educational and experience requirements, think about what matters most to you and your patients.
What are the best qualities of your current team? Demeanor, personality, sense of humor and even style can factor into a search for the right fit.
TreloarOnline.com shared "Hiring an Associate Dentist? Here are Some Tips for Better Job Listings."
3. Introduce the New Dentist With Value
Start with introducing the new dentist to patients in the office, especially those who are coming back to the practice from a reactivation strategy.
Make sure to express how lucky you are to have him or her, what it means for the practice and how the new doctor will enhance patient care.
This dentist recruitment strategy came from PattersonConnect.com's "Keys to Finding and Bringing on an Associate Dentist."
4. Run Advertising on LinkedIn, Instagram, and Google
Dental associates and new grads are also on Facebook, LinkedIn, Instagram and Google. 
The largest DSOs are running ads directly on these 4 platforms. If you're experienced in this or work with a marketing company that is, it can be quite simple and very, very powerful.
Facebook has an entire post on how to use their platform specifically for hiring.
If you're doing this in-house, be sure this person understands copywriting and direct marketing.
The same goes for LinkedIn, Instagram, and Google Ads.
"12 Ways To Recruit (And Find) Top-Quality Associate Dentist Candidates" was shared by DeoDentalGroup.com.
5. Working With Temp Dental Staff
Staffing your practice with temp dentists, dental hygienists, and dental assistants allows you to adapt to the current circumstances, whatever they are.
When business is booming, you can hire additional temp staff to help you cover extra patient appointments and grow. 
Similarly, when business is slow, you can hold off on hiring more staff and save money while things are quiet. This simply isn't an option with regular employees.
Trey Tepichin shared this on OpenDental.com's "The Top 2022 Dental Staffing Trends You Need to Know About."
6. Stay Connected With the Dental Education Programs in Your Area
Whether you have a local dental school, hygiene school or dental assisting program, be sure to establish and maintain a relationship with them.
Offer externships in your practice and keep the door open to meet with students and recent graduates. 
All students and recent graduates will need experience interviewing and it would be great to give them the opportunity to come in for a "mock" interview.
You will be amazed at the talent you will run across and the relationships you will establish.
DentalProductsReport.com shared "How to Recruit The Best Dental Team For Your Practice."
How Will You Use These Best Dentist Recruiting and Hiring Tips in 2022?
Dentist Recruiting Pro Tip: If you want to shortcut your way to recruiting and hiring for open positions and staffing needs, you need targeted candidate and talent personal contact information to reach them quickly.
Looking for Healthcare & Medical Databases, Lists, Emails & Cell Phone numbers of Healthcare Professionals?
Heartbeat AI provides valuable accurate Healthcare & Medical Data Lists, Emails & Cell Phone Numbers of Physicians, Doctors, Nurses, and other Locum Tenens Professionals. Lookup over 10 Million Healthcare Providers contact info in a few clicks and get their personal email address and cell / mobile phone number instantly.
Sign up for Heartbeat AI Free Trial today.
Cover Image Licensed from: 123RF.com / Francesco Dibartolo.