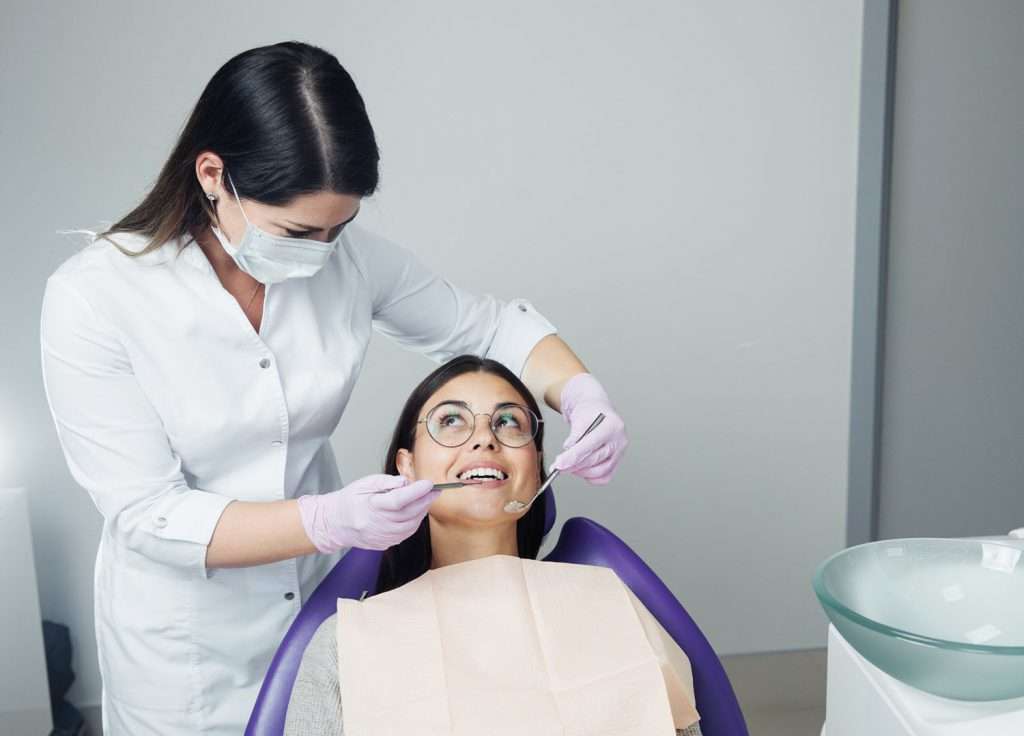 Here are the 5 Best Tips to Hire Dental Hygienists in 2022:
1. Know What You're Looking For
The first step in your recruiting process should be to identify the most critical needs for the hygienists within your practice. 
Some practices prioritize certain specialties and skills over others. Narrowing down the must-haves from the strengths you can live without will make the process easier from the outset.
Maybe you need a hygienist experienced in x-rays and endodontics. Maybe experience working with children is more of a priority. 
Figure this out so you know what skills you can live without, and which ones you can't.
"Recruiting and Retaining the Best Dental Hygienists" from WhiteDentalConsulting.com shared this hiring tip.
2. Prepare an Ad and Advertise the Job Opening
When writing your employment ad, be sure to keep it short and to the point. 
The most common mistake in ads is that most of them are telling the applicant what qualifications to adhere to and what to do, instead of promoting the practice as a great place to work.
The following websites are great resources for finding a hygienist:
Dentaltown.com/classifieds
Dentalhygienistsjobs.com
Dentalpost.net
This dental hygienists hiring tip came from DentalTown.com's "What You Need to Know to Hire the Perfect Hygienist by Sandy Pardue."
3. There are Certain Characteristics You Should Look For in a Superstar Hygienist
You can identify these characteristics in the interview process:
• Are they a team player? 
I like to ask situational questions for this. "Tell me why you consider yourself a team player." Or, "Tell me about a team experience that you found rewarding."
• Positive and energetic? 
When I think of someone positive and enthusiastic I immediately see someone who is confident. They smile (a lot), they greet you with a hand shake, they are attentive and make good eye contact. Positive body language will show you they are professional, engaging and all around enthusiastic to be around.
• Good communicator?
Since the main role of your dental hygienist is to care for patients, you want to ensure they are a good communicator, warm, caring and show empathy.
• A winning mindset?
Look for someone who is goal minded, who wants to be their best and work with a winning team.
This hiring dental hygienists tip came from DentalGroupPractice.com's "How to Hire and Develop a Superstar Dental Hygienist."
4. References and Background Checks
Though some practices overlook them, references and background checks are essential in any new hire. 
You also need to validate licenses and credentials as necessary. Applicants should be aware that you're going to perform these checks, though, on all candidates.
"You need to do it for everyone. You need to provide a separate release form. It shouldn't be a buried part of the application. They should know what they're signing and that they're going to have a background check prior to eventually being hired, as well as what steps you will take if you find something in there that is questionable and decide not to move forward," Corbo said.

As for references, employers should stick to questions that are specific to the job. 
The biggest question, Corbo said, is if the candidate is even eligible to be hired. Other questions can include salary and length of employment, though the intangibles are fair game too.

Richard Gawel shared this on DentistryToday.com's "How to Recruit and Hire Great Dental Employees."
5. How a Hygienist Can Increase Revenue?
This is the big question. By hiring a dental hygienist how much in fact can they help boost that bottom line? 
Averages suggest that an experienced hygienist can bring in around $1500 extra dollars per day. 
This factors out to $300k per year. That's at the very skilled end. Most see an increase of about $800 per week as a result of bringing a good hygienist on board.
So to put it into perspective, the hygienist you hire should be responsible for anywhere from one quarter to a third of all sales. 
And then once again, you can figure in the added money from the increased time you now have to work on more expensive and complex dental procedures.
FirstUnionLending.com shared this dental hygienist's hiring strategy on "Is it Time For Your Dental Office to Hire a Dental Hygienist?."
How Will You Use These Dental Hygienists Hiring Tips in 2022?
Dental Hygienists Hiring Pro Tip: If you want to shortcut your way to recruiting and hiring for open positions and staffing needs, you need targeted candidate and talent personal contact information to reach them quickly.
Looking for Healthcare & Medical Databases, Lists, Emails & Cell Phone numbers of Healthcare Professionals?
Heartbeat AI provides valuable accurate Healthcare & Medical Data Lists, Emails & Cell Phone Numbers of Physicians, Doctors, Nurses, and other Locum Tenens Professionals. Lookup over 10 Million Healthcare Providers contact info in a few clicks and get their personal email address and cell / mobile phone number instantly.
Sign up for Heartbeat AI Free Trial today.
Cover Image Licensed from: 123RF.com / Sergey Ulanov.