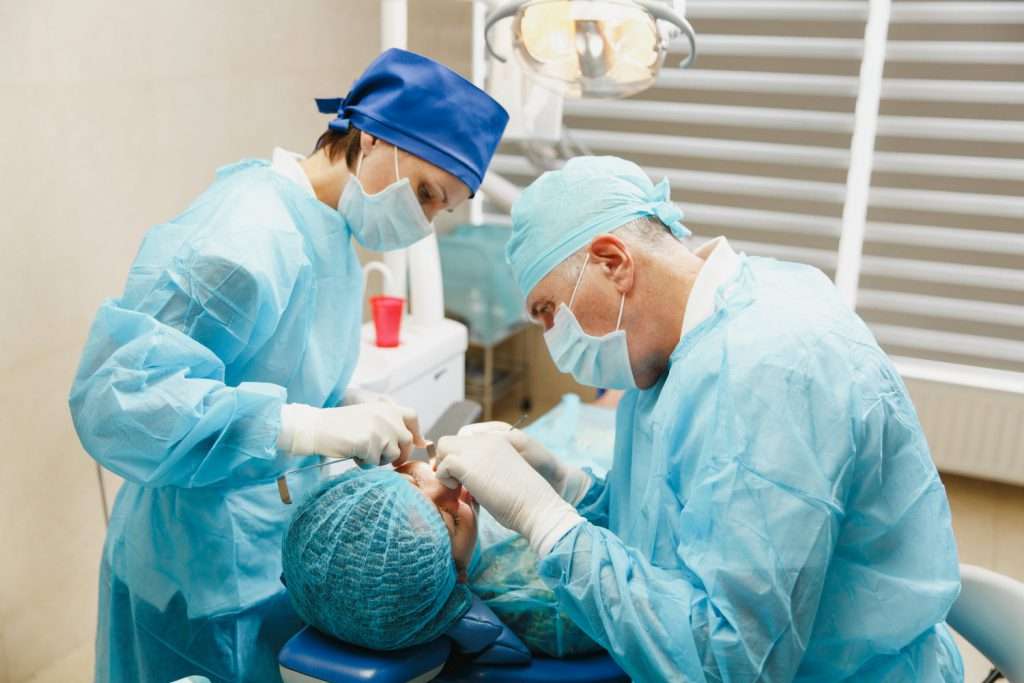 Have you ever wondered how to hire a great dental hygienist for your delta office? This question has been asked many times by other dental professionals trying to recruit and hire for their practice. 
Here are 5 Answers to the Question: "How do you recruit a dental hygienist?"
Advertising the Position
HeartBeat.ai's article Dental Recruiting in 2022: Hiring Dentists and Staff mentioned:
"It isn't enough to say you have an opening available. Emphasize why your practice is a great place to work. 
Your ads should be as dynamic as possible, explaining why candidates would want to work for you. 
This should be easy if you already are known as a solid practice.
Ads in the newspaper and online still have impact, and social media like Facebook and Instagram can help extend your reach."
Have Your Team Use Their Social Media Accounts
DEODentalGroup.com shared 12 Ways To Recruit (And Find) Top-Quality Associate Dentist Candidates:

"Leverage your best employees and associates to work for you in a different fashion.
Have them post a strong "we're looking for a great associate" post to their Facebook or LinkedIn profile. Think of this as running a patient referral program, but for the provider side.
To fuel the fire, give away a referral bonus to whomever gives X number of referrals and/or leads to an actual job offer."
Prepare a List of Required Skills and Duties
According to Sandy Pardue's article on What You Need to Know to Hire the Perfect Hygienist posted on DentalTown.com, she said:

"Dental hygienists are licensed professionals. Each state has a board that governs the knowledge and skills required for a hygienist to perform within a range of minimal competency. You may require the hygienist to perform a variety of patient treatments, depending on your practice and the state where you are located.
Many times practices hire an employee and discover later that the person can't do, or is unwilling to do everything in the job description. You can prevent a lot of future stress and potential problems by preparing in advance of the interview a list of the skills and duties the position will require."
Compensation and Salary
Heidi Arndt shared How to Hire and Develop a Superstar Dental Hygienist on DentalGroupPractice.com, and said this:
"If you want a hygienist(s) who is engaged and willing to use their energy to grow the practice/group, then they need to be compensated based on their performance and what they bring to the practice.
When compensating with a pay-for-performance model, you will need to reveal this compensation plan in your advertising and during the interview, as you will quickly weed out those that only want an hourly pay. After 15 years of coaching and managing dental hygienists, I can tell you the most motivated hygienists are those that are paid on a performance-based pay – period."
Don't Hire in Haste
"So your longtime receptionist has given you her 2 weeks' notice just as you're about to start your busy season. 
Who's going to answer the phones, file insurance claims, and more? 
Whatever you do, don't panic and hire the first person who comes along just to fill the position."

"Take your time," said Michelle R. Corbo, a practice analyst with the CDA. "Don't make a knee-jerk reaction and hire somebody and then regret making a bad mistake."
This was shared on DentistryToday.com's How to Recruit and Hire Great Dental Employees article.
How Will You Recruit a Dental Hygienist in 2022? 
Dental Recruiting Pro Tip: If you want to shortcut your way to recruiting and hiring for open positions and staffing needs, you need targeted candidate and talent personal contact information to reach them quickly.
Looking for Healthcare & Medical Databases, Lists, Emails & Cell Phone numbers of Healthcare Professionals?
Heartbeat AI provides valuable accurate Healthcare & Medical Data Lists, Emails & Cell Phone Numbers of Physicians, Doctors, Nurses, and other Locum Tenens Professionals. Lookup over 10 Million Healthcare Providers contact info in a few clicks and get their personal email address and cell / mobile phone number instantly.
Sign up for Heartbeat AI Free Trial today.
Cover Image Licensed from: 123RF.com / Dmvasilenko77.