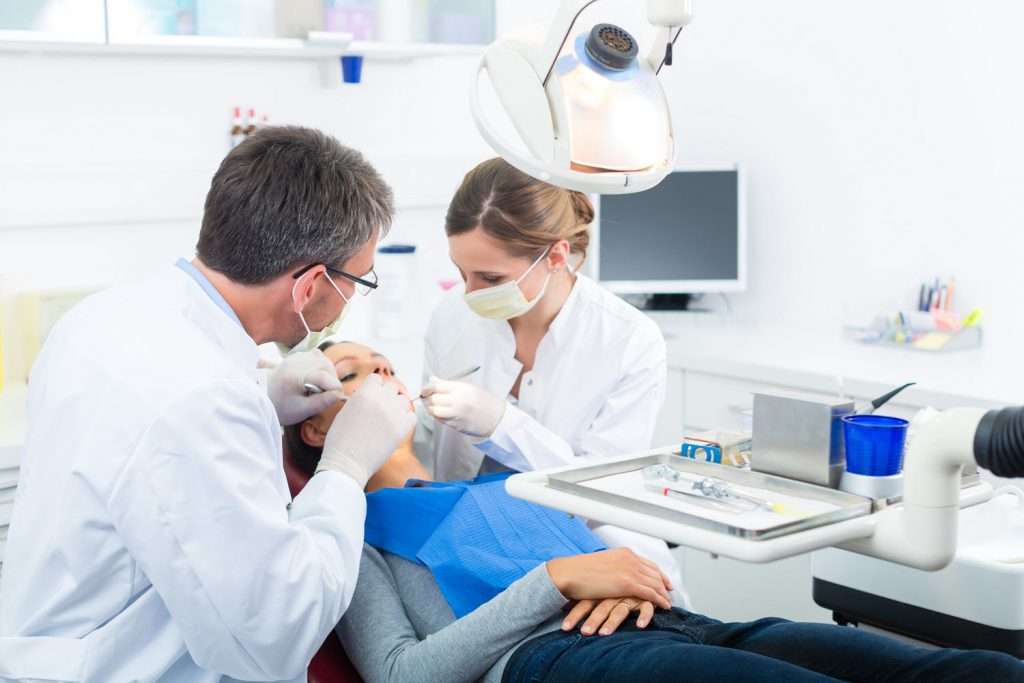 Best Dental Recruiting Tips for Hiring in 2022:
1. Referrals From Your Best Employees and Associates
Like attracts like. 
Start with your best qualified, best producing, highest core value-matched dentists.
Some of your strongest candidates will likely come from this pool. 
Some DSOs report up to 50% of their associate hires come from referrals, so leverage this avenue as much as possible.
You've heard this tactic before, but our community put some twists on it.
This dental recruiting tip came from DEODentalGroup.com's "12 Ways To Recruit (And Find) Top-Quality Associate Dentist Candidates."
2. Advertising the Position
It isn't enough to say you have an opening available. Emphasize why your practice is a great place to work. 
Your ads should be as dynamic as possible, explaining why candidates would want to work for you. 
This should be easy if you already are known as a solid practice.

Ads in the newspaper and online still have impact, and social media like Facebook and Instagram can help extend your reach.
"How to Recruit and Hire Great Dental Employees" from DentisTryToday.com shared this dental recruiting tip.
3. Be Proactive
Whether you want to add one dentist to your team or open a new location with several new professionals, you can't wait until you actually have the need to hire.
By then, you're already behind.
Develop an active, ongoing recruiting plan that is continuous.
Think of it this way: 
If you are actively marketing your practice to bring in new patients, you need to also be recruiting new professionals actively.
Dentists and patients go hand in hand.

John Roussos shared this dental recruiting tip on RevenueWell.com's "Dental Multi-Practice Management: Recruiting for Success."
4. LinkedIn Jobs
By using this professional networking website to advertise your job listings, you may increase your chances of finding candidates within your professional network. 
As resumes are submitted, candidate profile information might help you to prescreen applicants and alert you to mutual friends, called "connections".
The LinkedIn job board may not be free for employers, but it's not the only way to leverage the website for recruitment. 
Simply post the job listing to your personal profile to share it with candidates in your own social, professional and alumni networks.
This dental recruiting tip came from TreloarOnline.com's "Hiring an Associate Dentist? Here are Some Tips for Better Job Listings."
5. Give Yourself Ample Time to Assemble a Winning Team
Making haphazard recruitment decisions is usually a recipe for disaster in the medical and dental fields.
When a receptionist, a hygienist, dental assistant or any other worker says that he or she is leaving, many dental practice owners panic.  
As a result, they try making a replacement as quickly as possible.
Dental practice owners should always avoid hasty and imprudent reactions and take their time to make more clued-up hiring decisions.
Reza Sanjar shared this dental recruiting tip on CloudDentistry.com's "Recruiting And Managing Dental Staff Is Hard, These Shortcuts Will Save You Time."
How Will You Use These Dental Recruiting and hiring Tips in 2022?
Dental Recruiting Pro Tip: If you want to shortcut your way to recruiting and hiring for open positions and staffing needs, you need targeted candidate and talent personal contact information to reach them quickly.
Looking for Healthcare & Medical Databases, Lists, Emails & Cell Phone numbers of Healthcare Professionals?
Heartbeat AI provides valuable accurate Healthcare & Medical Data Lists, Emails & Cell Phone Numbers of Physicians, Doctors, Nurses, and other Locum Tenens Professionals. Lookup over 10 Million Healthcare Providers contact info in a few clicks and get their personal email address and cell / mobile phone number instantly.
Sign up for Heartbeat AI Free Trial today.
Cover Image Licensed from: 123RF.com / Kzenon.