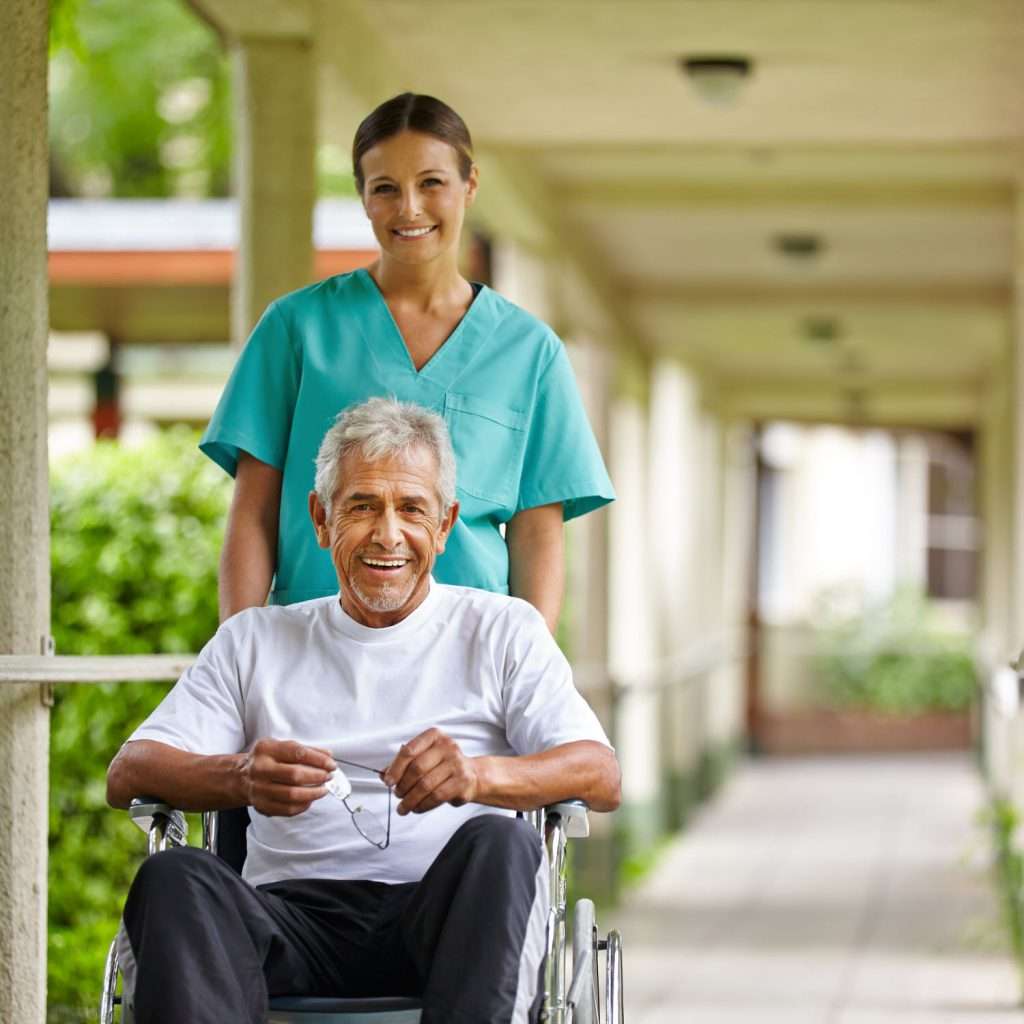 One of the most in-demand jobs in healthcare (and shortage of qualified individuals) is a Certified Nursing Assistant (CNA). CNAs provide much of the hands-on individual care to patients. While slightly different from a Registered Nurse (RN), this includes repositioning those in bed, monitoring vitals, feeding, nutrition, hygiene, cleaning, helping with various medicines and medication, and more. Hospitals, nursing homes, and care facilities of all types are in constant need of CNA Staff, especially as the U.S. population ages.
Here are the 6 Best Strategies for Recruiting Certified Nursing Assistants (CNAs) in 2022:
1. How to Source a Certified Nursing Assistant
If you're hiring CNAs, it helps to have laid the groundwork first. Recruiting and developing a talent pipeline should be considered an ongoing effort, regardless of your current staffing needs. Here are a few ways that providers can improve the sourcing of their CNAs:
• Having a positive presence in the community can be a draw for qualified CNA candidates.
• Reaching out to CNA programs at community colleges and vocational and technical schools helps to create more lasting pipelines.
• Encouraging word of mouth recruiting among staff and having relationships with well-placed CNAs tends to land the best candidates.
Monster.com shared "How to Hire Certified Nursing Assistants: Job Skills."
2. Write and Post Your Job Listing
There are many examples of CNA listings available online.
While job responsibilities and job requirements are pretty straightforward, remember that the ability to sell yourself in this competitive environment will help you get more applicants than your competence. This is the part that prospective employees will most want to see as they read many different job listings: What can you offer them that makes your facility stand out from the pack?
Once your job description is ready, post to all the major job sites like Indeed and Monster. But post to some of the many nursing-specific job boards as well:
• connectRN.com
• nursingjobs.com
• careervitals.com
• nurserecruiter.com
• nursingjobcafe.com
Then, of course, advertise the position.
This strategy was shared on Entrepreneur.com's "How to Hire Certified Nursing Assistants."
3. Ask Employees For Referrals
A great way to find and hire a certified nursing assistant is to ask current employees for referrals.
Create an employee referral program to motivate employees to participate in the recruiting process. Essentially, the program offers rewards for any referrals leading to hires.
Make sure it is clear to your employees that the CNA they refer should have the necessary skills, qualifications, education, experience, work ethic, and attitude.
This strategy was shared on Betterteam.com's "How to Find Certified Nursing Assistants (CNAs)."
4. Build Partnerships With Local Schools
One of the best ways to recruit newly certified nurse assistants is to start at the beginning of their career, CNA schools. In order to become a CNA, candidates must complete a training program that includes a minimum of 50 hours of training, graduate from an accredited school, and pass the state test.
Partnering with a local CNA school is the perfect opportunity for managers to create awareness about their nursing facility and hiring opportunities. These CNA training programs can be found all over the nation and include private schools, local community colleges, trade schools, and even the American Red Cross.
Mcknights.com shared "Hiring Cnas to Work In Nursing Homes."
5. Work on Your Reputation
Word-of-mouth is a powerful tool.
Making sure you have a reputable presence in your local community is a great way to attract top talent. Even if you're not hiring right now, building up a positive reputation today will help you when you are looking to expand your team.
If you have a prominent, positive position in the community, CNAs will look to you as a leader and be more inclined to want to become a part of that. It also provides recognition for their resume for future career development and opportunities. Prestige attracts top candidates.
Medium.com shared "Recruiting CNAs: How to Stand Out in a Crowded Hiring Market."
6. Pay Incentives
The pandemic exacerbates the longstanding issue of a lack of competitive pay rates for CNAs.
Even in hospitals, where wages are higher and full-time employment is the norm, CNAs are typically paid less than $15 an hour. Coupled with pay rates is the added challenge of shift restrictions currently placed by hospitals, acute care facilities and SNFs that limit the ability of CNAs to pick up per diem shifts outside of their home facilities to avoid potential cross contamination and infection risks.
This limitation prevents many per diem workers from picking up shifts to supplement their income, adding to their financial burden.
These challenges combine to give some workers in the market little incentive to return to CNA work as collecting unemployment may be more financially advantageous. This reality has many CNAs facing a heart-wrenching decision given their desire to provide care to those in need amid the need to protect their wellbeing, livelihood, and professional development.
"How to Hire a Caregiver" from AARP.org shared this tip.
How Will You Use These Strategies to Recruit Certified Nursing Assistants (CNAs) in 2022?
CNA Pro Hiring Tip: If you want to shortcut your way to recruiting and hiring for open positions and staffing needs, you need targeted candidate and talent personal contact information to reach them quickly.
Looking for Healthcare & Medical Databases, Lists, Emails & Cell Phone numbers of Healthcare Professionals?
Heartbeat AI provides valuable accurate Healthcare & Medical Data Lists, Emails & Cell Phone Numbers of Physicians, Doctors, Nurses, and other Locum Tenens Professionals. Lookup over 10 Million Healthcare Providers contact info in a few clicks and get their personal email address and cell / mobile phone number instantly. Find out professional licensure and licensing information on each individual.
Sign up for Heartbeat AI Free Trial today.
Cover Image Licensed from: 123RF.com / StylePhotographs.