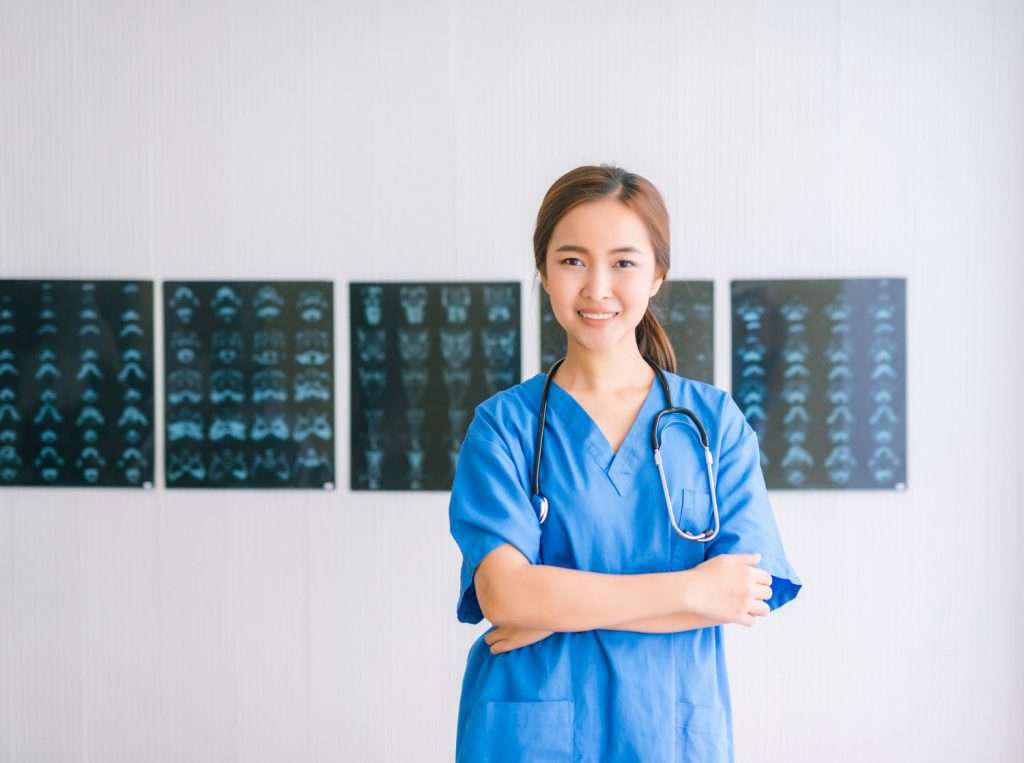 Finding and hiring RNs can be challenging this year. There is high demand for Registered Nurses. We've compiled the best recruiting tips below.
Here are 5 Answers to the Question: "How do I recruit RNs?" 
Craft a Great Nurse Job Description
HeartBeat.ai shared this on Recruiting Registered Nurses (RNs) in 2022 article, and they said:

"First things first, before you can convince a candidate to join your company, you need to let them know what the role will involve so they (and you!) know whether or not they're the right fit.
A good job description will provide a thorough and accurate description of the title, role, responsibilities and qualifications, with an emphasis on the position's specialty.
"Recruiting needs to be focused on the specialty needed," says Patricia Sweeney, human resource manager at Old Colony Hospice and Palliative Care. 
"The employer must know exactly what skills they need and be able to advertise those skills."
Get Creative
Indeed.com shared a great article We Need More Nurses; Here's How to Recruit Them:
"In such a competitive market, healthcare organizations must find new ways to attract and retain nursing talent. 
For example, Mercy Hospital in St. Louis recently gave its nurses the flexibility to work in any of its five local hospitals, rather than having to report to the same hospital every day.
According to a hospital manager, the program breaks up the monotony and gives nurses more flexibility without forfeiting any of their seniority. 
And, as mentioned above, flexibility and balance are highly valued in the nursing world."
Compensate Lack of Experience With Strong Supervision
Monster.com shared this strategy on Recruiting Nurses: 8 Tips to Combat Today's Staffing Shortages, and they said:
"Experienced nurses in demanding hospital specialties are hard to come by and hard to keep. 
So, hospital recruiters must persuade clinical leaders to invest in creative recruitment solutions. To bring in brand new nurses without suffering for lack of experience, it helps to have strong preceptor and mentoring programs. 
Talk with clinical leaders to see what improvements can be made in these areas."
Analyze Your Data
According to Clare Hovland's article on Nurse Recruitment: 7 Game-Changing Tactics posted on Recruitics.com website, she said:

"Before asking other employers what works for them, first understand what works for your organization and your patients. Spend some time and analyze your data. 
Are you using tracking tags to source applicants and hires back to the media source where they found your job posting? Do you ask new hires how and where they learned about your job opening? Do you ask them what media sources (both professionally & personally) that they use? 
Look at which states your new hires are coming from and focus on those in your recruitment marketing plans."
Emphasize Workplace Safety
WoltersKluwer.com shared Ten recruiting strategies to attract nurses, one of the tips says:
"On the job injuries and workplace violence against nurses is a huge concern. 
Creating processes to prevent harm to nurses and implement training for prevention shows that you care about the welfare of nurses.
It is more important than ever to be creative in your recruitment efforts to hire more nurses and be responsive to the needs of your valuable human capital. 
Focusing on the needs of the candidate such as a supportive work environment, incentives, and sense of community combined with a strong brand and marketing message will have a significant impact on the quantity and quality of nurses you recruit."
How Will You Recruit Registered Nurses (RNs) in 2022?
Registered Nurses (RNs) Pro Tip: If you want to shortcut your way to recruiting and hiring for open positions and staffing needs, you need targeted candidate and talent personal contact information to reach them quickly.
Looking for Healthcare & Medical Databases, Lists, Emails & Cell Phone numbers of Healthcare Professionals?
Heartbeat AI provides valuable accurate Healthcare & Medical Data Lists, Emails & Cell Phone Numbers of Physicians, Doctors, Nurses, and other Locum Tenens Professionals. Lookup over 10 Million Healthcare Providers contact info in a few clicks and get their personal email address and cell / mobile phone number instantly.
Sign up for Heartbeat AI Free Trial today.
Cover Image Licensed from: 123RF.com / Saksit Kuson.