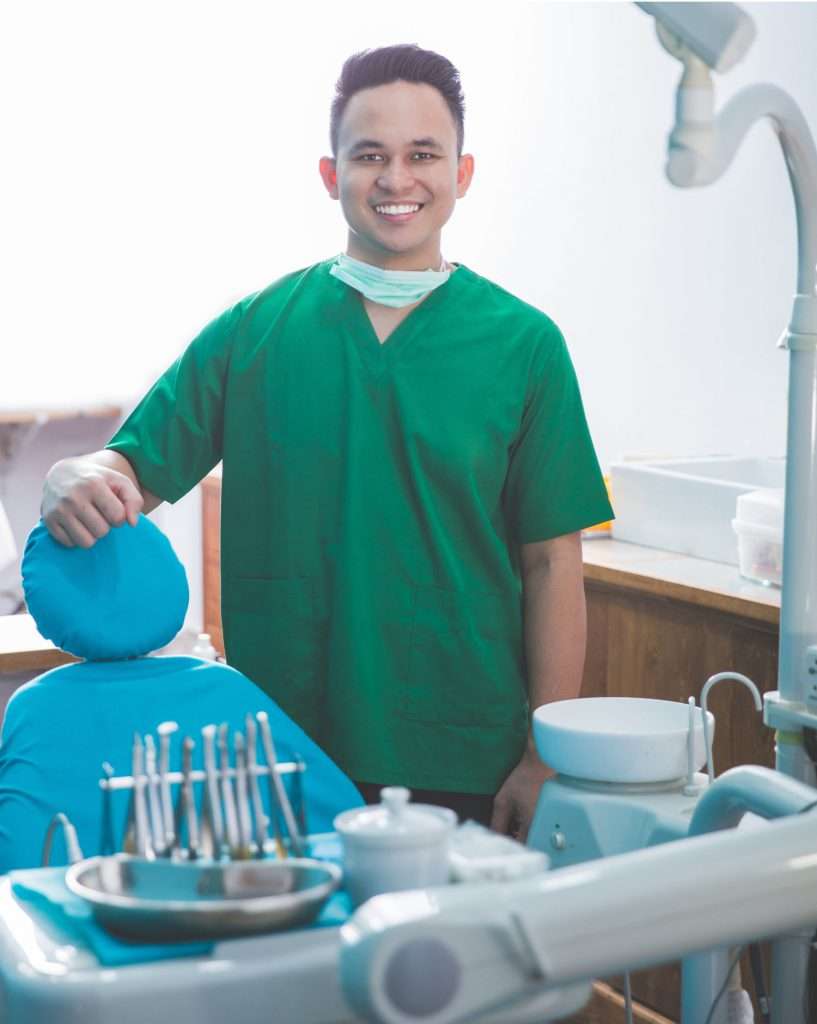 Dental recruiting for your location in 2022 can be difficult. Here are some quick strategies to help you in recruiting  Dentists.
Here are 5 Answers to the Question: "How do I recruit an associate dentist?" 
Run Advertising on LinkedIn, Instagram, and Google
HeartBeat.ai's report on Dentist Recruiting and Hiring in 2022 says:
"Dental associates and new grads are also on Facebook, LinkedIn, Instagram and Google. 
The largest DSOs are running ads directly on these 4 platforms. If you're experienced in this or work with a marketing company that is, it can be quite simple and very, very powerful.
Facebook has an entire post on how to use their platform specifically for hiring.
If you're doing this in-house, be sure this person understands copywriting and direct marketing.
The same goes for LinkedIn, Instagram, and Google Ads."
Invest the Necessary Time
Steven Tuggle from CloudDentistry.com's Hiring a dentist? 6 recruitment tips you should never disregard answered this way:
"The first mistake often made when looking for a dentist to join your team is failing to invest enough time in the recruitment process.
Now I know what you must be thinking, dentists and practice owners are busy people. Which is true, but when filling a sensitive position such as this, it is unlikely the first applicant you meet will fit your requirements. 
Always necessitate time to find the crème de la crème of the applicants. After all, if you can't dedicate enough time to attract a world-class dentist, why should a dentist of such magnitude invest time in you?"
Pair the New Dentist With Your Best Assistant
PattersonConnect.com shared Keys to Finding and Bringing on an Associate Dentist:
"Pairing the new doctor with your most efficient veteran staffer is the quickest way to get the newcomer up to speed and enroll in the efficiencies that you've built in the practice. 
It also maintains continuity in the eyes of the patients, who will still see a familiar face. 
Assigning your assistant in this way sends a strong message to the new dentist that you are serious about enabling their success."
Prioritizing New Skills
Trey Tepichin from OpenDental.com's The Top 2022 Dental Staffing Trends You Need to Know About said:
"Until COVID-19 is truly under control, when hiring new dental staff, you should prioritize those with experience working during the pandemic and handling difficult patients, as well as those with knowledge of infection control.
Hiring RDHs and RDAs who have the skills to enter a dental practice and get straight to work without any training will save you significant time, budget, and resources. 
They'll also be able to provide a better patient experience to improve your practice's reputation."
Add a Tab to Your Practice Website for Employment Opportunities
How to recruit the best dental team for your practice from DentalProductsReport.com, say:
"This sends the message that you would love to have resumes from potential candidates. 
Setup a separate email address to route these resumes to and have your office manager keep them on file for any further opening careers."
How Will You Recruit a Dental Associate in 2022?
Dental Recruiting Pro Tip: If you want to shortcut your way to recruiting and hiring for open positions and staffing needs, you need targeted candidate and talent personal contact information to reach them quickly.
Looking for Healthcare & Medical Databases, Lists, Emails & Cell Phone numbers of Healthcare Professionals?
Heartbeat AI provides valuable accurate Healthcare & Medical Data Lists, Emails & Cell Phone Numbers of Physicians, Doctors, Nurses, and other Locum Tenens Professionals. Lookup over 10 Million Healthcare Providers contact info in a few clicks and get their personal email address and cell / mobile phone number instantly.
Sign up for Heartbeat AI Free Trial today.
Cover Image Licensed from: 123RF.com / Ferli.