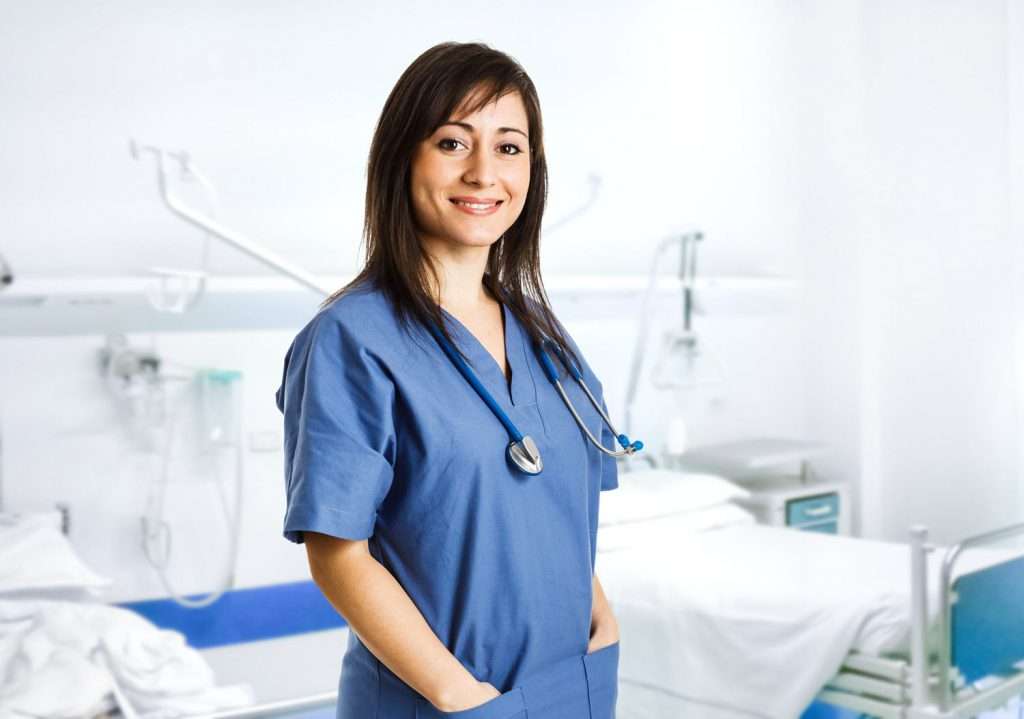 Here are the Best Hiring Tips for Recruiting Registered Nurses (RNs) in 2022:
1. Craft a Great Nurse Job Description
First things first, before you can convince a candidate to join your company, you need to let them know what the role will involve so they (and you!) know whether or not they're the right fit.
A good job description will provide a thorough and accurate description of the title, role, responsibilities and qualifications, with an emphasis on the position's specialty.
"Recruiting needs to be focused on the specialty needed," says Patricia Sweeney, human resource manager at Old Colony Hospice and Palliative Care. 
"The employer must know exactly what skills they need and be able to advertise those skills."
"How to Recruit Nurses" was shared by Glassdoor.com.
2. Make Your Interactions Count
26% of nurses say they're contacted by recruiters several times weekly, according to Indeed data. 
With so many other potential employers vying for attention, you must stand out from the contenders.
Personalizing your communications is an effective strategy. 
Rather than pushing out the same generic email to 100 candidates, consider sending personalized messages to fewer candidates. This takes extra work, but it's well worth the effort.
Caroline Ferrarone shared "We Need More Nurses; Here's How to Recruit Them" on Indeed.com.
3. Get New RNs to Think Outside the Hospital 
Many millennial nurses, from new graduates to mid-career practitioners, seek similar job situations. 
Many prefer big-city hospitals near their family and friends. 
So, if you're recruiting nurses for community-based care or other non-hospital settings, you've got to get creative with the pitch.
One way to attract nursing candidates is to focus on those seeking greater flexibility and more autonomy in an administrative, consultative, case-management role. Search for applicants who want to try something different from the typical hospital environment.
This strategy on how to recruit Registered Nurses (RNs) came from Monster.com's "Recruiting Nurses: 8 Tips to Combat Today's Staffing Shortages."
4. Create Nurse Ambassadors
Make your best nurses brand ambassadors.
It is those nurses who make up the culture of the organization. 
Allowing them to voice their positive views on your various marketing outlets will show candidates what a typical work day is like.
Utilize their testimonials in your writing and create videos in your marketing strategies to create an emotional connection with a peer.
"Ten Recruiting Strategies to Attract Nurses" came from WoltersKluwer.com.
5. Draw in Millennials With Residency Programs
Millennial nurses coming out of BSN programs want to be hired into a residency program, according to Feldman.
"They are looking for ways to have some mentoring on their first job," Feldman said. "Most have been precepted in their fourth semester and want to start their first job with mentoring and learning experiences."
More and more hospitals have established residencies, Feldman said. 
These programs combine additional classroom education with hands-on experiences, simulation and support.
Nurse.com shared "5 Key Strategies to Recruit Millennial Nurses."
6. Be Available
Provide your contact info so nurse candidates can call, email, and text you.
The most successful recruiters do more than fill requisitions. They are mentors and resources for candidates, whether they hire those candidates or not. 
They pick up the phone, text, network online and in-person, and connect candidates to other recruiters at other organizations if theirs doesn't have the right opening or the culture isn't the right fit for the candidate.
They take the time to speak to new graduate RNs even though they may not be hiring new grads. 
Be that recruiter and be loved by ALL candidates.
This strategy to recruit registered nurses came from Recruitics.com's "Nurse Recruitment—7 Game-changing Tactics."
How Will You Use These Best Recruiting TIps to Hire Registered Nurses (RNs) in 2022?
Registered Nurses (RNs) Pro Tip: If you want to shortcut your way to recruiting and hiring for open positions and staffing needs, you need targeted candidate and talent personal contact information to reach them quickly.
Looking for Healthcare & Medical Databases, Lists, Emails & Cell Phone numbers of Healthcare Professionals?
Heartbeat AI provides valuable accurate Healthcare & Medical Data Lists, Emails & Cell Phone Numbers of Physicians, Doctors, Nurses, and other Locum Tenens Professionals. Lookup over 10 Million Healthcare Providers contact info in a few clicks and get their personal email address and cell / mobile phone number instantly.
Sign up for Heartbeat AI Free Trial today.
Cover Image Licensed from: 123RF.com / Luca Bertolli.