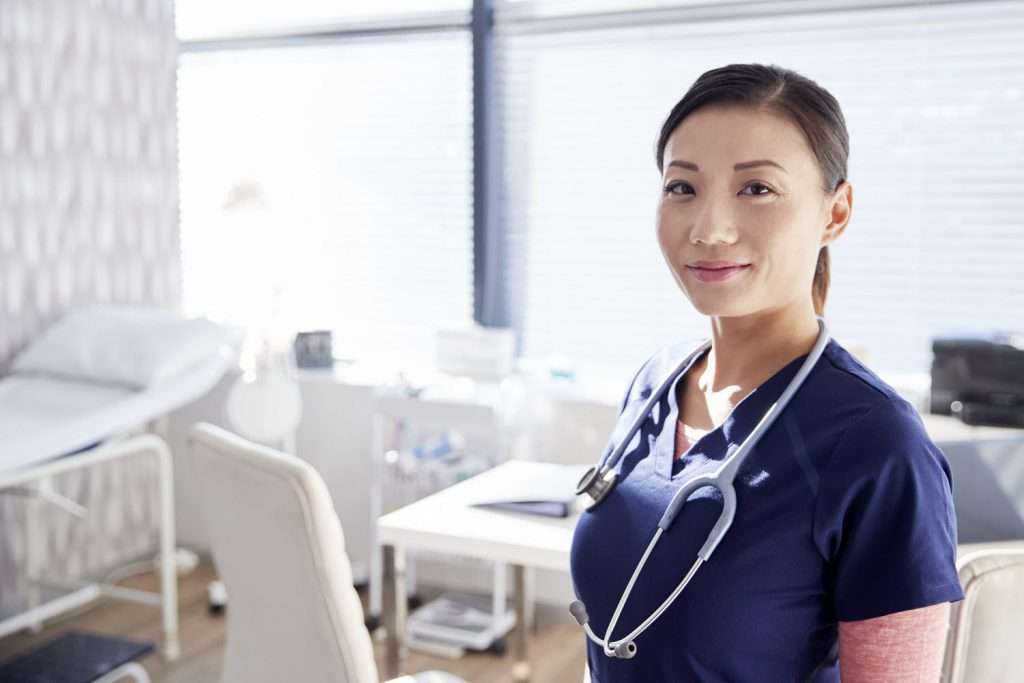 Here are the 5 Best Strategies to Hire Advanced Practice Registered Nurses (APRNs) in 2022:
1. Write a Job Description
Crafting a compelling nurse practitioner job description is essential to attracting the right candidates for the position. 
Most of your posting will be a bulleted summary of the job responsibilities and qualifications, but it's good to convey what working for your organization will be like on a day-to-day basis.
Be sure to share some information about your company culture, values, and the impact their work will have on organizational success. Avoid long paragraphs by using concise language. 
Job seekers should be able to read through the job description quickly and know if they're a good fit.
This tip to hire APRNs came from Linkedin.com's "How to Write a Nurse Practitioner Job Description."
2. Maintain Consistent Salary Equity Policies
Organizations and all employers of APRNs make decisions annually to provide a salary increase. 
On average, according to the Melnic 2020 Salary Guide, APRNs salaries are increasing at a rate of 2-3% with the exception of PA first assist, Psych Mental Health NPs, and CRNAs they are increasing at a rate of closer to 8% annually. 
Organizations that committed to high-quality APRNs recruitment and retention ensure that they offer annual increases, make market adjustments at least every 3 years to fill in gaps and have a consistent salary equity strategy.  
"Top 3 Strategies for Recruitment and Retention of APRNs and PAs" was shared by Melnic.com.
3. Identify the Top Skills for APRNs
APRNs can have a great diversity of expertise beyond baseline skills, so it's necessary to know what specialized skills and certifications your organization will require.
Talk to the hiring manager and stakeholders who will work with the APRNs to determine which qualifications are essential ("must-haves") and which are bonuses ("nice-to-haves").

Jim Fitzgibbon shared this on MedSourceConsultants.com's "5 Ways to Make Sure You Recruit the Right Nurse."
4. Provide Competitive Compensation
It is not surprising that many APRNs consider employment changes based on offers of attractive compensation.
To help keep your nurses on board and not out the door, consider reviewing what continuing incentives you offer your nurses and whether it is on par with what the competition in your area is offering. 
Providing an open dialogue and periodic reviews of compensation with your APRNs can help minimize unwanted Practitioner losses.

"Nurse Practitioner Retention Strategies" shares this strategy on PracticeMatch.com.
5. Ask For Referrals
Your best sources for new employees are your current employees. 
Ask your employees if they have previously worked with nurses at other facilities that would be a good fit for your current openings. It's usually best to do this with new recruits, whose connections to these nurses will be the strongest.
You can also reach out to nurses who left your facility and ask them if they would consider coming back. 
If they're happy where they are now, you can ask them for referrals instead. You might be surprised by how many leads you can generate through this process.
This tip to hire advanced practice registered nurses came from AllHeart.com's  "Nurse Recruitment: 7 Tips to Hire Top Talent"
How Will You Use These Stratgies to Hire Advanced Practice Registered Nurses (APRNs) in 2022?
APRNs Hiring Pro Tip: If you want to shortcut your way to recruiting and hiring for open positions and staffing needs, you need targeted candidate and talent personal contact information to reach them quickly.
Looking for Healthcare & Medical Databases, Lists, Emails & Cell Phone numbers of Healthcare Professionals?
Heartbeat AI provides valuable accurate Healthcare & Medical Data Lists, Emails & Cell Phone Numbers of Physicians, Doctors, Nurses, and other Locum Tenens Professionals. Lookup over 10 Million Healthcare Providers contact info in a few clicks and get their personal email address and cell / mobile phone number instantly.
Sign up for Heartbeat AI Free Trial today.
Cover Image Licensed from: 123RF.com / Cathy Yeulet.