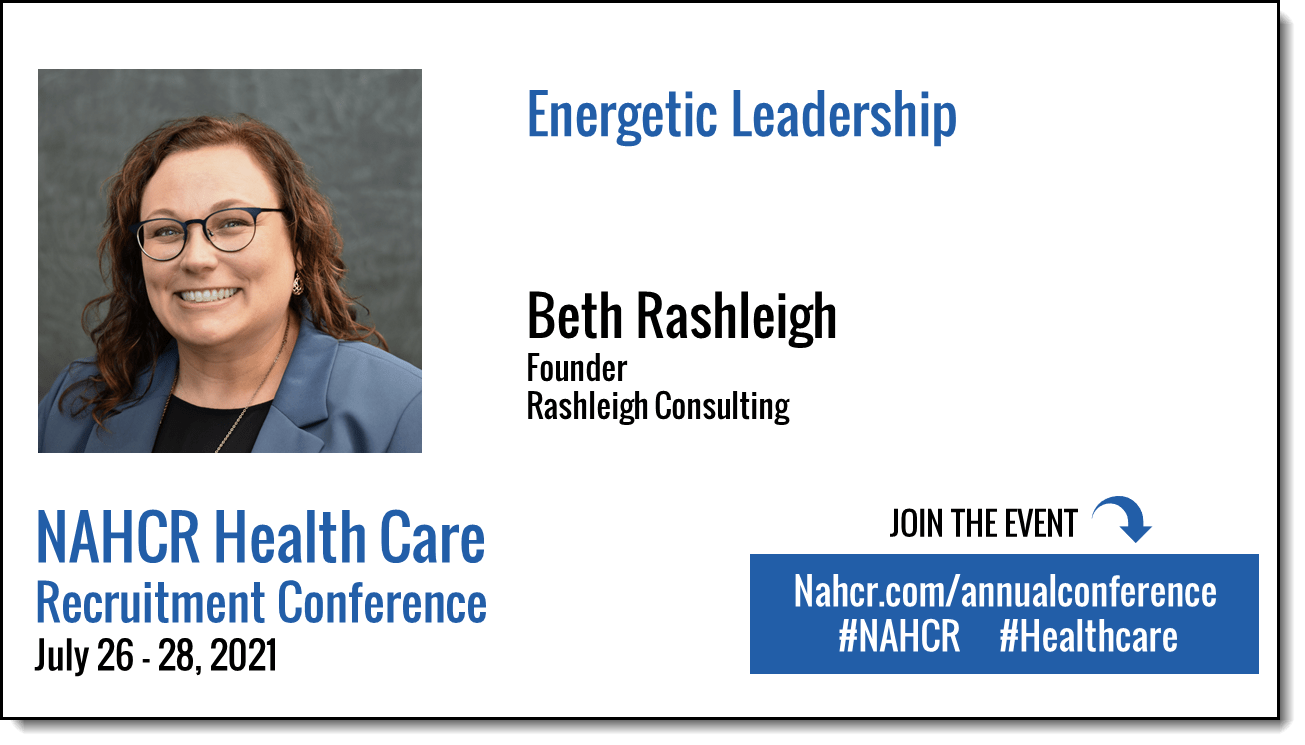 Beth Rashleigh is speaking at the National Association for Health Care Recruitment (NAHCR) Conference. Beth's presentation is titled, "Energetic Leadership."
NAHCR Health Care Recruitment Conference Presentation:
Energetic Leadership
– Recognize the seven distinct lenses through which people see the world, and find out which ones serve you best.
– Discover the hidden pattern keeping you stuck in current thought patterns.
– Recognize how to tap into your unlimited potential allowing you to accomplish whatever you set your mind to.
Don't miss this NAHCR Recruiting Presentation:
https://www.nahcr.com/annualconference
Beth Rashleigh
Founder
Rashleigh Consulting
Beth Rashleigh Bio
Beth Rashleigh founded Rashleigh Consulting in 2019 after working for over 20 years in Talent and Organizational Development. She's worked in healthcare (both for-profit and not-for-profit), in Corporate America and for the Federal Government.
Beth has a Bachelor's Degree in Organizational Communication from Ball State University, a Master's Degree from Indiana University and a Master's Certificate in Organizational Learning from the University of Maryland. 
She is a Certified Professional Coach, a Master Practitioner in the Energy Leadership Index and a Certified Positive Intelligence Coach. She also holds certifications in the DISC, MBTI, EQi, StrengthsFinder and SDI assessments in addition to a variety of leadership development training programs.
Watch Beth Rashleigh's Recruiting Presentation: