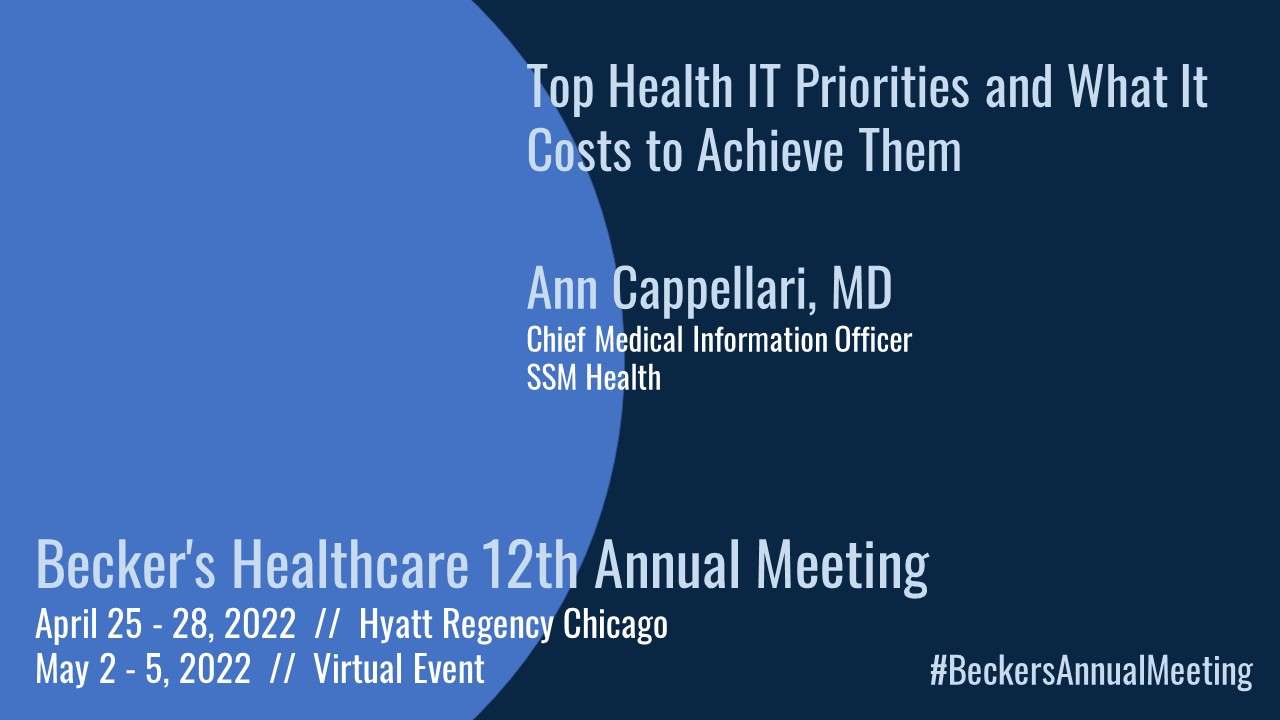 Ann Cappellari, MD is speaking at the Becker's Healthcare 12th Annual Meeting at the Hyatt Regency in Chicago presenting on "Top Health IT Priorities and What It Costs to Achieve Them."
Top Health IT Priorities and What It Costs to Achieve Them
On 4/25/2022, between 9:40 – 10:25am, Ann will be giving a presentation titled "Top Health IT Priorities and What It Costs to Achieve Them."
Becker's Hospital Review Annual Meeting is considered a world-class event. Learn from and network with over 250+ C-suite executives from leading hospitals and healthcare systems.
This fast paced and thought-provoking session will cover the following topic:
Top Health IT Priorities and What It Costs to Achieve Them
Learn more about this presentation or join the event.
#BeckersAnnualMeeting
April 25th to 28th, 2022 in Chicago
Hyatt Regency Chicago
151 E. Wacker Drive
Chicago, IL 60601
May 2nd – 5th, 2022 Online Virtual Event
Virtual Event Online
About Ann Cappellari, MD
Ann Cappellari, MD
Chief Medical Information Officer, SSM Health